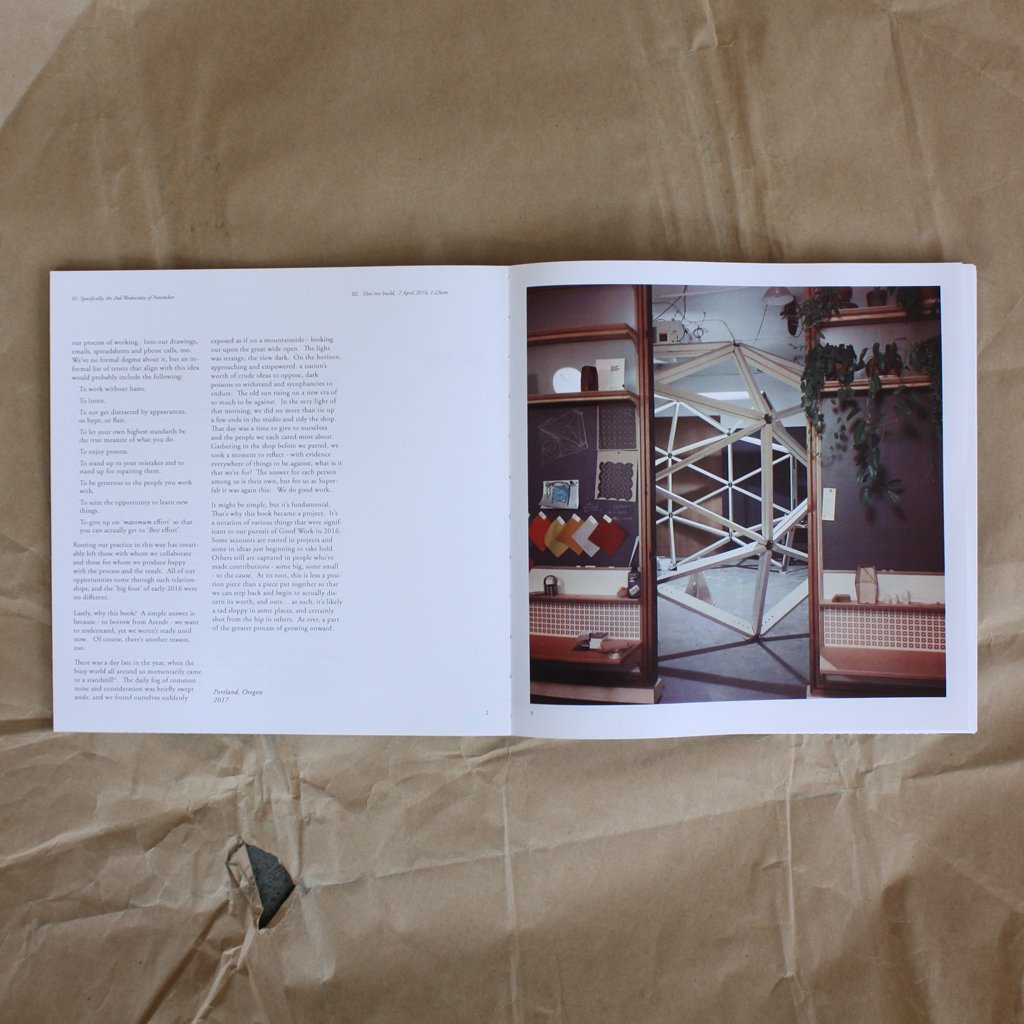 Year in Good Work - 2016
/ / / PRODUCTION SECONDS \ \ \
by Superfab
Production seconds from the hand numbered, limited edition run of Superfab's Year in Good Work, 2016 - an annual yearbook conceived as a means to remember the efforts behind, the influences upon, and the considerations within our ongoing endeavor to do good work. Though this work is not commercially available, there are a lone few 'rejects' from the print run available here due to having upside down covers.
Birch cover. 74 pages.
Note: The Superfab Yardsale website is currently set up for local pick-up here in SE Portland, OR. But, we do ship! Please contact yardsale@superfab.co with your order & location to receive a shipping quote. Thank you!