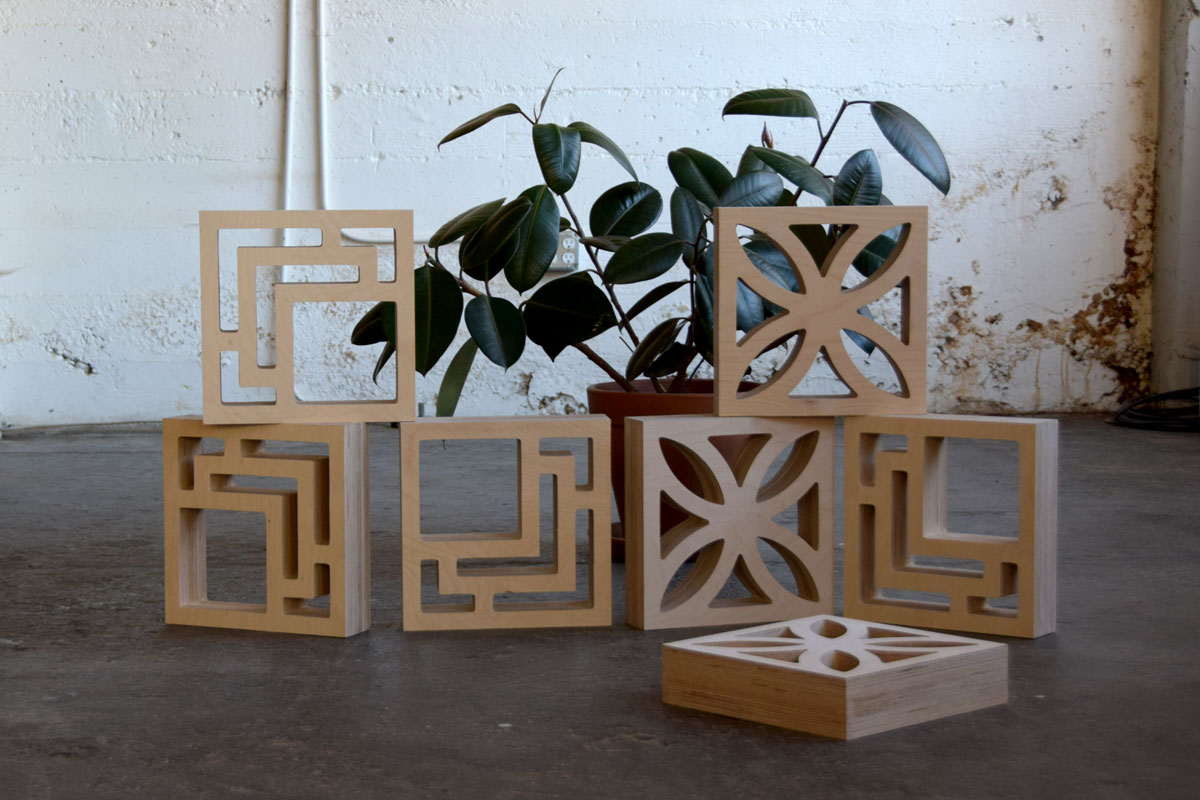 TCBreezeblocks
/ / / SUPERFAB YARDSALE 2018 \ \ \
by Thomas C. Bradley
Materials: Unfinished Russian Birch ply (Airbnb Worksurfaces)
Limited edition of 16 of the best blocks you could ever wish to meet.
Uses for breezeblocks include:
- Shelf supports
- Pedestals for various items
- Space dividers (if stacked and secured properly)
-All kinds of cool shit
Dims: 11-5/8" x 11-5/8" x 3"
Note: The Superfab Yardsale website is currently set up for local pick-up here in SE Portland, OR. But, we do ship! Please contact yardsale@superfab.co with your order & location to receive a shipping quote. Thank you!