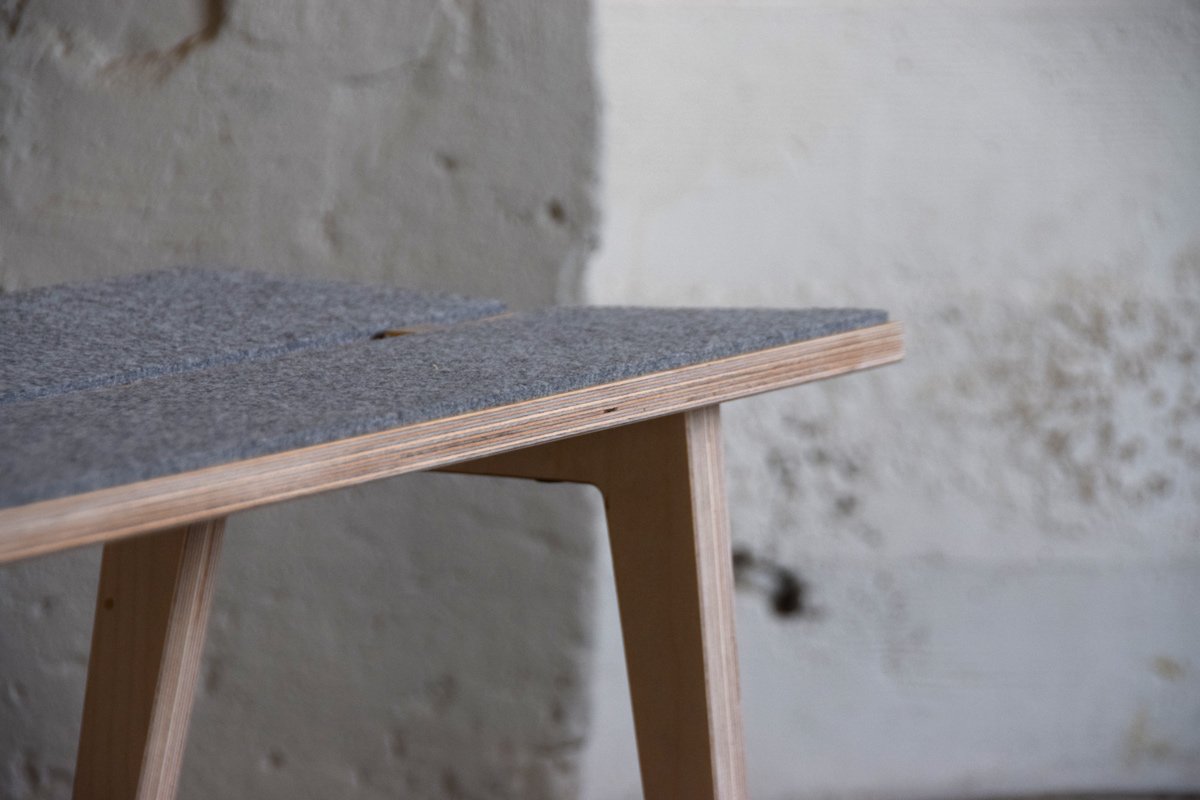 Shaker Bench
/ / / SUPERFAB YARDSALE 2017 \ \ \
by Richard Koehler / FOLK
Originally produced in a limited edition run of 4 for the 2017 Yardsale, this delightful bench is made to be made, again and again.
\_____ REMAKES for SUMMER COLLECTION, 2018 _____/
RUN #02 - (6) - Russian Birch (General Offcut Inventory), BuzziFelt offcuts (Uber 555)
Note: The Superfab Yardsale website is currently set up for local pick-up here in SE Portland, OR. But, we do ship! Please contact yardsale@superfab.co with your order & location to receive a shipping quote. Thank you!