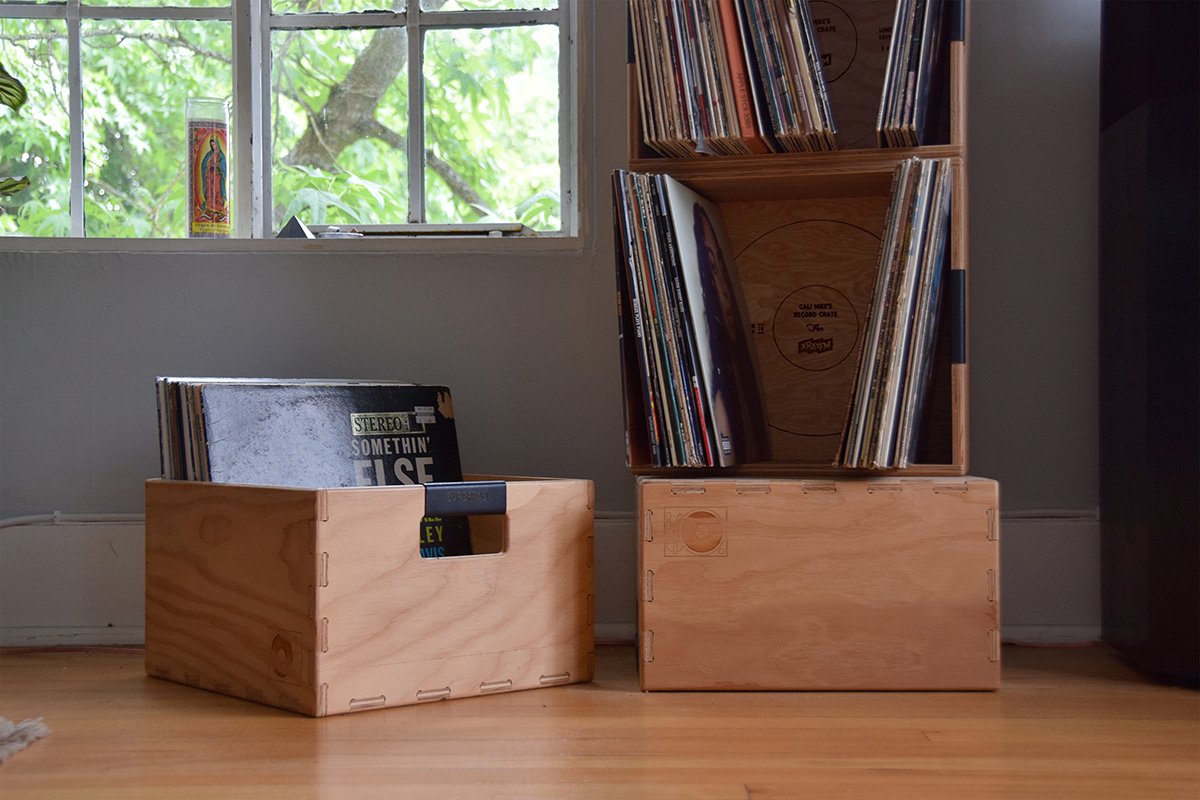 Cali Mike's Record Crate
/ / / SUPERFAB YARDSALE 2016 \ \ \
by Mike McCoy w/Superfab & co.
Produced originally for Yardsale 2016, we believe this just might be the dopest record crate ever. Made specifically in honor of the amazing DJ's and volunteers who've made XRAY.fm a true torch bearer for Portland music and culture. Designed for easy handling and fluid browsing whether its backing you up during a set or sitting on your bedroom floor.
\_____ REMAKES for SUMMER COLLECTION, 2018 _____/
RUN #02 - Superfab Pallet Offcuts (Rotary Cut Fir ply)
RUN #03 - General Offcut Inventory (Russian Birch)
RUN #04 - Airbnb Standing Landing Offcuts (Prefinished Appleply)
Note: The Superfab Yardsale website is currently set up for local pick-up here in SE Portland, OR. But, we do ship! Please contact yardsale@superfab.co with your order & location to receive a shipping quote. Thank you!
sold out