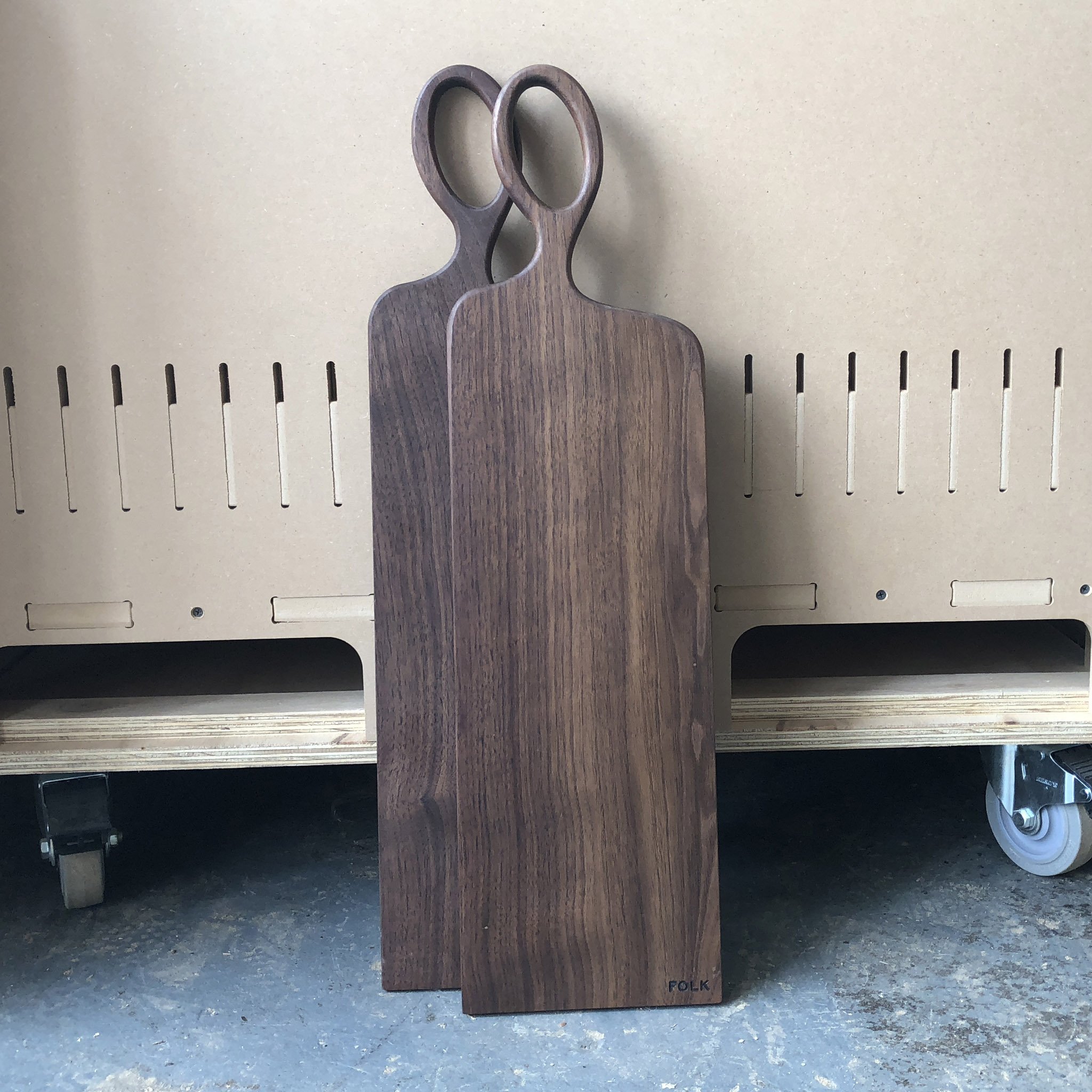 Bread Boards by FOLK
by Richard Koehler / FOLK
/ / / PRODUCTION SECONDS \ \ \
Solid walnut breadboard. Durable food safe finish.
Long - 25L x 7W x 3/4H
Wide - 20L x 9W x 3/4H
Production Seconds are offered up to Yardsale by amazing local designers to sell heavily discounted with a portion of proceeds donated to the season's charity. The spirit of Yardsale is to reduce landfill waste & do some good things! These items may be slightly flawed, scratched, or imperfect, but guarantee they are still purposeful & beautiful. Please contact us if you have any questions.
Note: The Superfab Yardsale website is currently set up for local pick-up here in SE Portland, OR. But, we do ship! Please contact yardsale@superfab.co with your order & location to receive a shipping quote. Thank you!